DMI Dubai can provide premium surface technologies to improve the surface properties of your components. DMI Dubai has a high tech facility equipped to provide various internal and external plating. In addition, DMI Dubai has a spray facility which offers metals spray of numerous substances by means of HVOF, twin wire arc spray and plasma spray.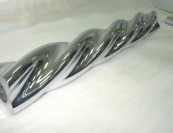 Electroless and Electro Plating
DMI Dubai is a leading electroless and electro plating service provider in the Middle East. Over the past decade, the plating division has been the forerunner in providing quality plating services to...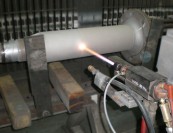 Thermal Spray
DMI Dubai offers various types of thermal spray technologies to provide surface properties that suit customer needs. High Velocity Oxy-Fuel HVOF involves heating the cladding material and firing...